Loeries Official Festival

Hotel
The Rockefeller Hotel to be the place to stay for Loeries Creative Week with bars, parties and networking until late!
Loeries Creative Week takes place from 2 – 6 October 2023, and this year sees The Loeries and the prestigious The Rockefeller Hotel by Newmark Hotels & Reserves, in Cape Town in partnership as the week's official festival hotel. This partnership promises an extraordinary blend of luxury, style, and creativity, perfectly complementing the week.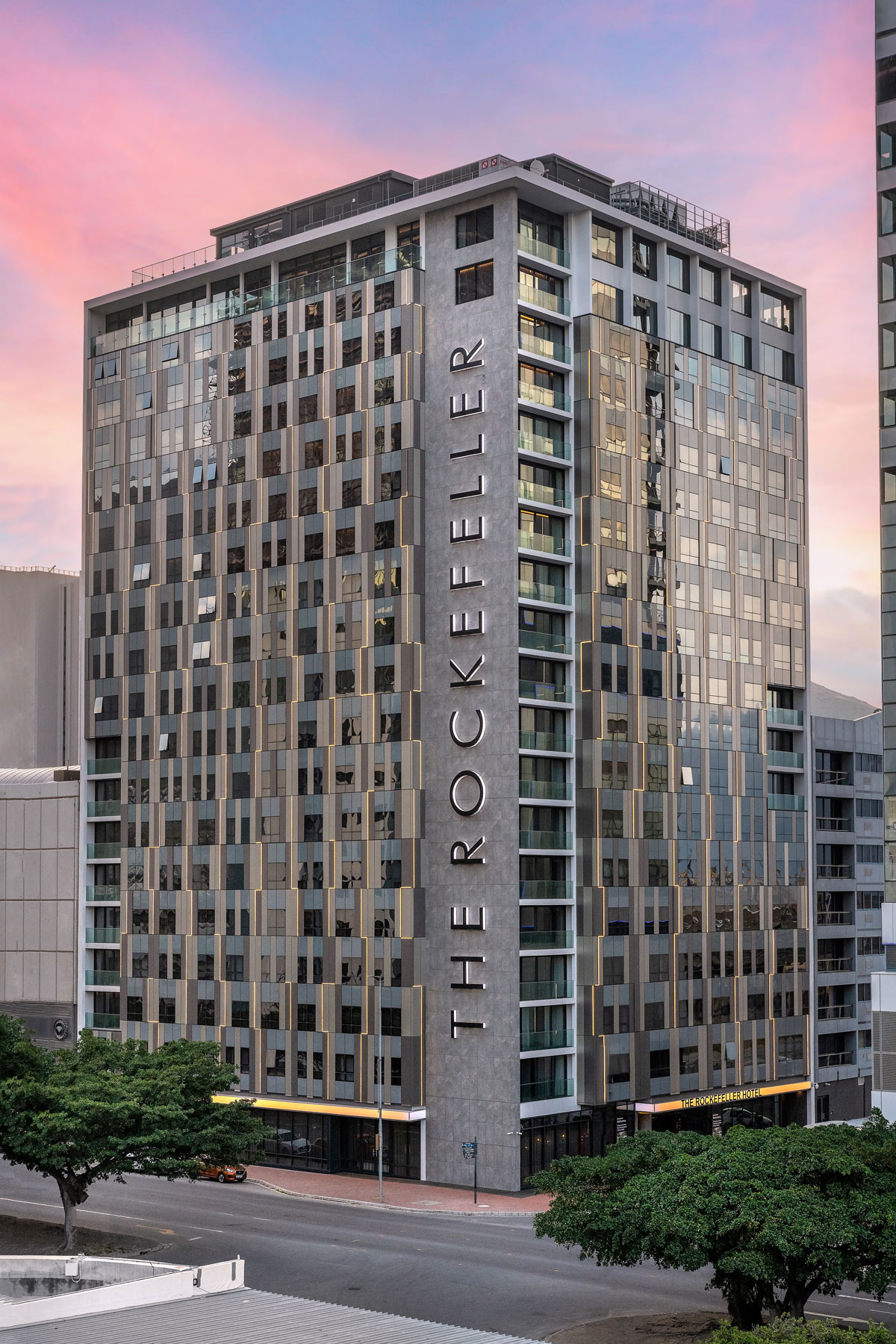 Set in Cape Town's Foreshore region, with its cosmopolitan atmosphere, The Rockefeller Hotel is a glamorous refuge from the inner-city bustle where you're free to unwind and be inspired in absolute style. Minutes away from the Awards Venue – Cape Town City Hall and the Loeries Creative Hub around District Six, The Rockefeller Hotel is will be home to judges and Loeries Creative Week delegates. Join us as we celebrate innovation and creativity during Loeries Creative Week 2023, and make your stay in Cape Town an unforgettable journey of inspiration.
For the month of July, the delegate rate is R 2,410.00 single / R 2,610.00 double for Standard City facing rooms (king and twin rooms). To receive this offer, the booking must be made in July and is subject to availability.
Prepare to experience unparalleled hospitality and immerse yourself in the vibrant spirit of Cape Town at The Rockefeller Hotel during Loeries Creative Week, and don't miss out on all the networking opportunities at "The Studio" – The Rockefeller's rooftop bar.
 
To book these incredible rates, use the link:  https://newmarkhotels.com/contact

Very limited rooms available based on planned attendees at Loeries Creative Week.
Book before the end of July to secure your room  in the place where the industry will be staying!
Alternatively, the email address and contact number are as follows: +27 21 427 5900 or Groups@newmarkhotels.com and quote LOERIES2023 as your reference Executive and superior suites, as well as 2 and 3-bedroom apartments, are also available. Prices are on request from the hotel.
This offer ends at the end of July. Tickets for Loeries Creative Week will go on sale in August.